TOP TEN TUESDAY #2
As we discussed last week, this book meme (hosted by The Broke and the Bookish) is currently on hiatus until August 15th. However, being new to the whole meme thing, I've got a lot of ground to make up and will be participating with former topics until the anxiously awaited return!
This week I'll be listing my "Top Ten Most Anticipated Releases for the Second Half of the Year."
Quick notes before we begin:
1) I've listed these in chronological order by release date rather than by interest level.
2) I tried to provide at least 1 book per month to get us through the year.
3) Links have been provided so that you can pre-order them yourselves…or check out more thorough summaries…whichever is fine!
1. The Lying Game by Ruth Ware (The Woman in Cabin 10) releases July 25, 2017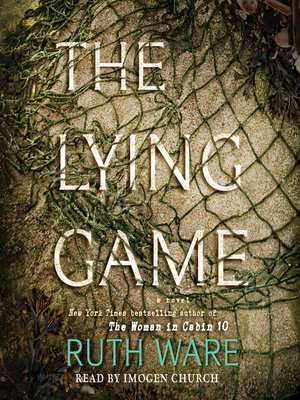 When a text that reads "I need you" flashes across her screen, Isa, now 32, is forced to return to the coastal town that housed her boarding school, 3 former best friends, and secrets that aren't staying buried. This mystery novel centers around a group of girls who's actions via "the Lying Game" lead to expulsion, a cover-up, and ramifications they never could have predicted. Sitting at a 67% 5-Star rating on Amazon, TLG is certain to be a great pool side read.
2. A Killer Harvest by Paul Cleave (Trust No One) releases August 1, 2017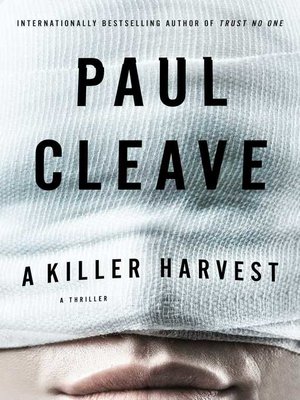 This crime thriller requires a suspension of disbelief, but based off the reviews I've seen it also produces some of the biggest jaw-dropping twists of the summer. After the death of his slain detective father, Joshua, our MC who has been blind since birth, receives corneal transplants. The twist? Due to a mishap, he receives one eye from his father, and one from the suspected serial killer involved in his father's death. Dun, dun, dunnnnnn! New to the sense of sight, Joshua starts seeing memories from his father and the potential killer which leads to twists he never saw coming!
3. The DC Icons series — starting with Wonder Woman: Warbringer by Leigh Bardugo (Six of Crows, Grisha) releases August 29, 2017
So before you judge and get all anti-comics, let me break this down. This series of 4 novels will focus on the teenage versions of Wonder Woman, Batman, Superman, and Catwoman and each installment is written by a B.A. writer like Bardugo, Marie Lu (see #5), and Sarah J. Maas (ACO-series). If you've read any of these authors before you know we're in for an exciting ride.
4. Nyxia by Scott Reintgen (debut!) releases September 12, 2017
This one has me seriously jonesing, y'all! Beyond the fact that it's being described as a Hunger Games in space, Nyxia, at its core is the story of the Tower of Babel told in reverse. Full of biblical references (planets called Eden, ships named Genesis, etc), a diverse cast of characters, and an action-packed plot, this first installment is predicted to be one of the biggest and most enjoyable reads of the year. Shout out to Melanie for getting me hyped!
5. Warcross by Marie Lu (Legend/Young Elites) releases September 12, 2017
While the cover is getting lots of hate in the book community, the content of this sci-fi thriller seems to be winning people over. Starring a teenage hacker/bounty hunter, Warcross depicts a girl who's down on her luck being thrust into the spotlight when she accidentally enters the Warcross Championship Game (a virtual reality game that's spanned a decade and played across the world) and the repercussions of that incident. The details are hush hush to avoid spoilers, but with heavy Ready Player One comparisons this will definitely make it to the top of the TBR pile.
6. Invictus by Ryan Graudin (Wolf by Wolf) releases September 26, 2017
Proving that September will be a busy month for me — and my wallet — I bring you: Invictus. Set in the future where time travel is not only a thing, but the staple of most occupations, this story focuses on a male lead who does things a little differently. Instead of traveling back in time to take notes like everybody else he travels back in time to steal. That's right: TIME TRAVELING THIEVES! A heist gone wrong on the Titanic is just the start of this journey and I could not be more on board.
7. The Language of Thorns by Leigh Bardugo releases September 26, 2017
Look at that cover. Just look at it. If you're like me that might be reason enough to pick this book up. If you're not, than this being written by the queen herself Bardugo (notice this is her second book on my list) should be justification enough. What we know for certain: This is set in the Grishaverse, this will feature six insanely illustrated stories based of folklore and fairy tales, and people are threatening riots if our faves aren't included (i.e. The Darkling, Kaz, etc). I'm personally rooting for a resurgence of my boy Nikolai, but that's just me.
8. This Darkness Mine by Mindy McGinnis (The Female of the Species) releases October 10, 2017
If you've read McGinnis' work in the past, you know you're in for an emotional and complex read that will likely leave you reeling. From the looks of the reviews I've seen this should follow suit. Sasha, your stereotypical high school goody two shoes, starts having lapses in memory centering around the school's notorious bad boy. When Sasha discovers she had a twin in the womb she starts to question who is truly controlling her actions. Described as a Gone Girl meets Fight Club this seems like the perfect spooky read for October.
9. Artemis by Andy Weir (The Martian) releases November 14, 2017
So I'm not going to lie this is mainly on the list because I want to see if Weir's sophomore effort will hold a candle to The Martian. Described as a "heist story set on the moon" (um, yes please!) and narrated by a feisty female criminal, Artemis seems to have all the pieces necessary for a 5-Star read. Throw in that cover art and it's easy to see why I'm gravitating toward it!
10. The Truth Beneath The Lies by Amanda Searcy releases December 12, 2017
Depicted in its cover art, The Truth Beneath The Lies, my final book on the list, is a thriller told via dual POV's. From the synopsis we're told that Kayla, who represents Flight, just wants to get the heck out of her poverty-filled life. While, Besty, representing Fight, simply wants to survive her unfortunate set of circumstances. The problem? Only one girl gets their wish — and lives to see it happen. Currently at a 5-Star rating on Goodreads this book will definitely be a holiday treat.
Thanks for checking out my list! Did we share some anticipated reads? Have some you think I'd enjoy? Comment below so we can spread the book love!