TOP TEN TUESDAY #4
Happy Tuesday, everybody!! So I clearly haven't learned much since my shame bell post last week, because outside of posting my review for Bad Romance, I wasn't much better this week.
I'd like to say it's because I've been swamped with bridesmaid's responsibilities (4 days away!!!), but alas, that would be a lie. But hey, we're in a new month full of new goals and possibilities, and I'm going to start it out right by posting this week's TTT.
However, before we fully commit to August, I want to give you — the readers and blogging community — a HUGE shout out for making July my biggest month yet!!
I announced on Goodreads that my goal for July was to take my blog more seriously. I had been actively building my Goodreads' account over the past few months but realized I was leaving my faithful blog alone in the shadows. By posting more frequently, not only did I find amazing sites to follow, books to add to my ever-expanding TBR list, and some incredibly witty friends, but I also was approved for my first 3 books — EVER — from NetGalley and grew my following by more than 70 people! So for real y'all, from the bottom of my bookworm heart thank you!!
With that being said we can move on to August and the meme that brought you here in the first place…
This week I'll be listing my "Top Ten Books Whose Titles Or Covers Made Me Buy Them." 
1) Wicked Lovely by Melissa Marr
This eye-catching novel found its way to me during a weekend trip to Sam's Club. I know, what an exciting life I lead! For real though, that color combo, a fae plotline ("Rule #3: Don't stare at invisible faeries"), and a $5 price tag made this purchase a no brainer.
2) The Wrath & The Dawn by Renée Ahdieh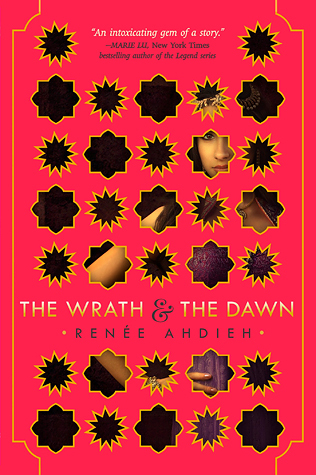 The bright colors, peek-a-boo beauty hidden underneath, and an Arabian Nights tie-in was more than enough to warrant this purchase. And boy am I glad I trusted my instincts, because the only thing more beautiful than this cover art was the story Ahdieh captured within its' pages.
3) The Night Circus by Erin Morgenstern
Even though it was years before I finally picked this up — as you can see from my homepage — I was immediately drawn to the title and whimsical cover art of this magical tale. I mean if you're not immediately interested in a book centered around a supernatural circus, I don't really know what we're doing here…
4) The Female of The Species by Mindy McGinnis
Please note: this stock image doesn't do this cover justice, which is unfortunate because this cover is my everything. From the reflective silver sharpie text and bold use of one of my favorite colors to the otter on the cover (see fact #9) this book demanded to be seen/read/heard.
5) Nevernight by Jay Kristoff
Nevernight is one of those covers that I feel makes for a great writing prompt — like when you're given an image and told to write what you think the book might be about via context clues. I'd probably get 50 different answers and they'd

ALL

be something I'd want to read!
6) Rebel of the Sands by Alwyn Hamilton
As you've probably learned from a previous entry in this list, I'm a sucker for a good Arabian Nights retelling. Mix in an appealing cover giving off serious Jasmine vibes and a flash sale on Amazon and there's no mystery as to how this ended up in my cart.
7) It Ends With Us by Colleen Hoover
If I'm being honest as soon as I saw this was penned by Colleen Hoover it became an insta-purchase. However, before I unearthed the CoHo connection, I was mesmerized by this cover, which in my opinion is the best match to content in her entire body of work.
8) Alex, Approximately by Jenn Bennett
This summer-channeling cover just gave me positive vibes. Junk food, pool floaties, and a movie on the water? You've Got me, Bennett!
9) Meddling Kids by Edgar Cantero
I never watched Scooby-Doo growing up so I'm not too familiar with the Mystery, Inc. gang, but my hubby was all about that life. When I saw the title, the shadow figures, and the psychedelic cover art I simply had to bring this home to show him! This might be our first popcorn read buddy read since Harry Potter!
10) Eliza and Her Monsters by Francesca Zappia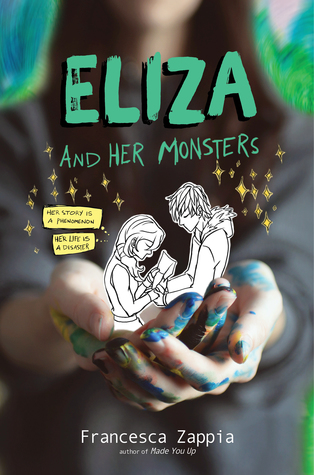 You already know that Eliza was one of my favorite reads so far in 2017, but a huge part of that love stemmed from the art featured within the story. Drawn by Zappia herself, this cover is just begging to be taken off the shelves.
Honorable mentions:
Allegedly by Tiffany D. Jackson
A Million Junes by Emily Henry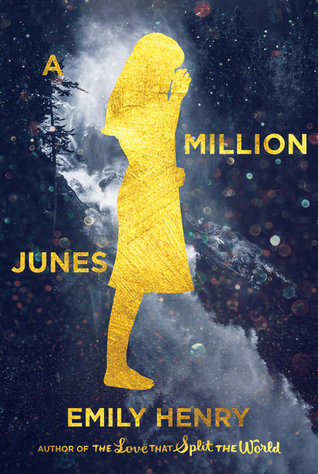 Yeah, I know! Honorable mentions are kind of a cheat, but at least I narrowed them down from the 25 covers originally featured in my first draft! There are just so many pretty books, and so little time! Did any of these end up on your shelves, too? What are some of your impulse buys?
Happy Reading!