Happy Wednesday, everybody! Between the unveiling of iPhone X, the "Hand in Hand" benefit/telethon, and several highly anticipated book releases the internet was ablaze yesterday.
Did anyone watch/participate in any of these events? Did anyone add some new books to their collections? Did you: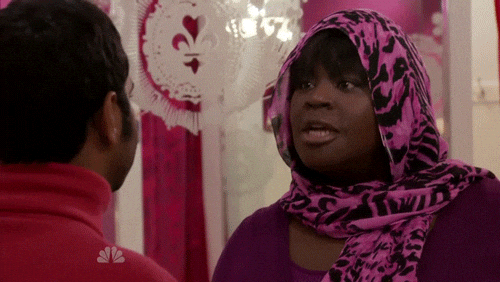 If you did, please let me know! I'm needing help determining my future book purchases!
On a different note, today's post is devoted to a new-to-me book meme known as WWW Wednesday!
What it's about? WWW Wednesday is a meme currently hosted by Sam @TakingOnAWorldOfWords that requires you to answer the three W's:
1) What are you currently reading?
2) What did you recently finish reading?
3) What do you think you'll read next?
---
1) Lost Boy by Christina Henry
So I'm only a few chapters into this villain-redeeming narrative, but I am captivated! As a girl who grew up adoring Peter Pan, it's fascinating reading about a world where he's painted as the evildoer. I can't wait to see how the story plays out.
2) Dark Matter by Blake Crouch
I just started this yesterday and I want to kick myself for not reading it sooner — and for starting it during the workweek!! This is one of those books that I can tell is going to have serious staying power and I cannot wait to see how it comes together.
---
1) Nyxia by Scott Reintgen
This Sci-Fi thriller hit the shelves yesterday and definitely deserves to be added to your TBR! Check out my full review here!
2) My Life Next Door by Huntley Fitzpatrick
I wrapped up my weekend with this quick contemporary that left me feeling torn. On the one hand I enjoyed that it took some new twists atypical of the genre, but on the other it didn't really make me feel anything…at all. Except for George — the precocious 4-year-old that stole my heart. Stay tuned for my future review.
---
1) 13 Minutes by Sarah Pinborough
"I was dead for 13 minutes. I don't remember how I ended up in the icy water but I do know this – it wasn't an accident and I wasn't suicidal." That's both the first two lines from the book jacket and the only criteria I needed to request this from NetGalley!
2) Final Girls by Riley Sager
Clearly I'm getting ready for October with all these psychological thrillers. Final Girls centers on the lone survivor of a decade-old killing spree who's life soon becomes entangled with two fellow "final girls." There's a lot of mixed reviews out there for this one so I'm intrigued to see where I stand.
---
That's it for my first ever WWW Wednesday. Hope this was fun for y'all and let me know what you think of my picks! And as always, happy reading!