Top Ten Tuesday #13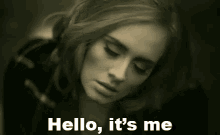 Yes, you're reading that right! I'm back AND I'm posting!
I took a hot minute off to spend some much needed time with the family during the holidays, but I'm planning on ramping back up to my normal blogging schedule over the next few days! *Fingers crossed*
In addition to today's TTT, I also posted a long overdue review of Christina Henry's Lost Boy so feel free to give that a looky-loo.
---
Today's TOP TEN TUESDAY hosted by  The Broke and the Bookish is brought to you by our collective — yet rarely followed — WINter TBRs!
I decided to devote my list to:
5 reads that are ARCs (because responsibilites and such) or fairly recent releases that I've been meaning to get around to
AND
5 reads that have been on my list for an unacceptable amount of time or are titles that fellow readers literally gasp in horror upon realizing I haven't read
The only other caveat is that these are all books that I currently own (because I'm trying to be thrifty during the most wonderful — and expensive — time of year) and clearing them from my TBR would truly be a WIN.
So let's do this! I present the "Top Ten Books on my WINter TBR."
*Also, I'll be returning to taking my own pictures of these selections for future TTT posts, but since a few of these titles are lent out at the moment, I'm going the stock photography route.*
---
ARCs/Recent Releases:
A diverse YA contemporary centered on love and loss that Angie Thomas describes as "a stunning, heart-wrenching look at grief that will stay with you long after you put it down." Don't mind me y'all, I'll just be over here sobbing in the corner.
2) The Immortalists by Chloe Benjamin; releases January 9, 2018 
A sweeping family saga that asks: "If you knew the date of your death, how would you live your life?" Centered around four siblings and their attempts to answer that fateful question, this book is sure to be a thought-provoking page turner.
3) The Liar's Girl by Catherine Ryan Howard; releases February 27, 2018
Alison Smith's world seems perfect when the attractive and charismatic Will Hurley falls into her life. But that all changes when her best friend is murdered by Ireland's most prolific serial killer who turns out to be none other than her beau, Will. Sentenced to life in prison, he must now help detectives find a copycat killer that has emerged 10 years later, but will only do so if Alison plays along. This twisted thriller seems right up my alley and I can't wait to dive in.
4) Long Way Down by Jason Reynolds; released October 24, 2017
In my first non-ARC selection, I'm going with this compelling contemporary that takes place over the course of 60 seconds where a teen must decide whether to avenge his brother's death. I've read nothing but fierce praise for this verse-written narrative and I'm ready to take this ride.
5) Letters to the Lost by Brigid Kemmerer; released April 4, 2017 (super recent guys!)
I know this might sound morbid — and I'm sure gravely under summarized — but this was pitched to me as a modern You've Got Mail set in a cemetery. Now, I'm not sure how accurate that is, but it's currently sitting at a 4.35 on Goodreads, which solidifies the appeal for me.
Shame Pile: 
I'll ditch the summary since I'm certain you're already aware, but with the hype surrounding Warcross this season it seemed like the perfect time to check out the O.G. virtual reality read. Plus, the movie's releasing in March so no time like the present.
Speaking of movie releases, this quirky LBGT love saga's trailer dropped today. I watched it…twice…and now I'm even more hyped to check out Simon's story.
I'm not sure I've ever seen a book produce more f-bomb riddled reviews than this badass fantasy. Literally every time I see a new review it's like this is the F***ing best/this was a f***ing rollercoaster ride/etf***ingc. Anything that can stir up that kind of emotion is going to capture my attention — and a spot on my TBR.
I've written about this time-travelling tale of treachery before, and hopefully December will be the month that finally breaks the TBR spell. Schwab has become such a staple in the community and I fear I'll be kicked out if I don't hop onboard soon!
10) Six of Crows by Queen B Leigh Bardugo
I mean is there honestly anything I could write here that would make this okay? No? Thought so. All I can say is that it's on the list. And I PROMISE to fangirl with the best of you when I'm finally done.
---
Huzzah! There it is: my WINter TBR out there for the world to see. What do you think of my list? Any shared titles? Any that deserved to be moved up? Should I stop typing now in order to read one of these immediately?? Your feedback now — more than ever — is imperative! 😉
And, as always: Happy Reading!