13 Minutes by Sarah Pinborough

 Title & Author: 13 Minutes by Sarah Pinborough

Genre: YA Mystery/Thriller

 Release Date: October 3, 2017

 Publisher: Flatiron Books

 Series Details: Standalone

Page Count: 412 Pages

 Description: "I was dead for 13 minutes.

I don't remember how I ended up in the icy water but I do know this – it wasn't an accident and I wasn't suicidal.

They say you should keep your friends close and your enemies closer, but when you're a teenage girl, it's hard to tell them apart. My friends love me, I'm sure of it. But that doesn't mean they didn't try to kill me. Does it?"
"We have secrets together now. We should at least be Facebook friends."
Pitched as "Mean Girls for the Instagram age," 13 Minutes centers on a group of truly heinous British teens that are simply too vindictive to function.
Long gone are the days of secret carbo loading and trying to make "fetch" happen.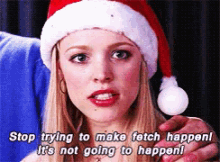 Instead, we're introduced to the "Barbies" — a trio of blonde BFFS — that take maintaining the high school hierarchy to a drastic new level.
Told through multiple POVs, newspaper articles, diary entries, police reports, and text messages, this twisted thriller provides a chaotic yet cohesive look into the night Queen Bee Natasha Howland went into the river — and died.
"I don't know. We're just machines, aren't we? I was dead for 13 minutes. That must mess up the wiring." 
After waking from a coma, Tasha finds herself in a hospital room filled with a detective, a psychiatrist, two relieved parents, and two "best friends" that seem less than pleased. Unable to piece together the timeline that lead to her drowning, Tasha recruits her former childhood bestie, Becca, to help put the issue to bed.
This 400+ page mystery is full of shocks and jarring turns that flow as fast as the river that swallowed up Tasha. But it's the people rather than the pacing that really left a bad taste in my mouth. In fact the only reason I didn't rate this higher was due to my hatred of every character involved — excluding book MVP, Biscuit.
I just couldn't get myself to care about any of the girls based off their interactions with each other and themselves. I mean between Becca's CONSTANT body shaming, Tasha's consistent jabs at her friends, and the overall treatment of the only morally good character, Hannah, I honestly understood why someone might want to murder one of these girls.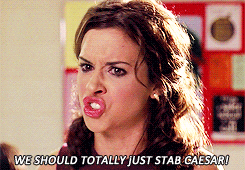 Okay, I'm obviously not on board with murder…but, if I can't support any of the characters, I simply can't 5-Star them either.
Overall…
Pinborough is able to weave a voyeuristic tale about the extremes people will go to for fame, fortune, and high school popularity. It's a fast read with a few gotcha moments that ties together quickly in the end. Plus if you read it, we could totally be best friends forever.
Thank you so much to Flatiron Books for providing a copy of this book via NetGalley in exchange for an honest review. All quotes were taken from an unfinished proof and may change by final publication date.