Happy Saturday, my fellow bookworms!
I was looking at my blogging to-do list (6 reviews, double digit tags & awards, and a handful of book mail entries) when I saw my Black Friday post NEVER actually posted!!  
Now, I could have just tossed this post, but given that it was done, I figured better late than never! Plus a handful of people messaged me on Bookstagram asking for a list after I posted it to my story, so two birds and such…
---
Truth be told, I had zero intention of partaking in Black Friday sales. However, I discovered the night prior that Book Outlet was doing a 30% off sale. This knowledge coupled with the $30 gift card I had hidden away seemed like a sign from the gods to check out the goods.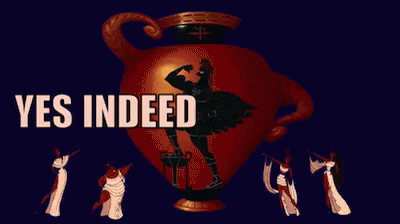 After perusing the selection and sales prices, checking out became literal and I ended up with 13 books in my cart. So without further ado, check out my Black Friday haul!
(All titles are linked to their descriptions).
I purchased this contemporary for two reasons: 1) It has overwhelmingly positive reviews and 2) I'm going to Italy in June so it seemed like a great book to set the mood next Spring.
Honestly, the cover art caught my attention first. Then I realized I owned another one of Mills' books (which I enjoyed) so that made this $2 purchase a no-brainer.
Similar to This Adventure Ends, this YA story was an author autobuy for me. I own all her previous novels, so I figured why not complete the collection, you know?
4) Yes Please by my spirit animal Amy Poehler
First up, I adore Amy Poehler. Secondly, I have wanted her autobiography for years. Thank you to Book Outlet for making that a reality for less than $5 bucks!
I was given an ARC of Warga's newest book earlier this year by HarperCollins and that definitely peaked my interest in her debut work. 
This is the final installment of a fantasy series I started earlier this year, and I can't wait to see how the saga ends.
7) The Edge of Everything by Jeff Giles
I heard a lot of good things about this story when it originally dropped in January of this year, but then it kind of got lost in the shelves. I used the Black Friday sales to my advantage to finally check it out.
Stunning cover? Check. Interesting premise? A genderbent Vlad the Impaler story…Check. Book I've been meaning to read for ages? Check. I'm sure you understand how this ended up in the cart.
9) Scythe by Neal Shusterman 
I felt like I missed the window for this YA dystopian, but with its' sequel dropping next year, I figured there's no time like the present to learn the "art of killing."
This is one of those books I could never bring myself to buy — full priced — due to its' mixed reviews. Readers seem to love it or hate it, and $2 seemed like a reasonable fee to determine which camp I'll side with.
11) Bone Gap by Laura Ruby 
I'm always down for a supernatural mystery and this is one that's been buzzing on my radar for months. Glad it's finally found a home in my collection.
Remarkably enough, this is my first Dessen read. And, as if they knew, Book Outlet actually sent me two copies for the price of one! So I'll be giving the second one away! Who's interested?
I can't recall where I originally discovered this book, but I can recall what kept me away: that scary $25+ price point. If you've been reading this post, you know why that's no longer an issue.
These final 2 were not purchased from Book Outlet, but were WON (*insert happy dance*) via Twitter contests. Can you hear my fangirl squeals from here?? I was thrilled to win this emotional story and even more excited when I discovered it was SIGNED by verse-master Reynolds himself!
15) Invictus by Ryan Graudin 
As with it's predecessor, this book was won in a Twitter giveaway and was also signed by the author! I'm looking forward to making this count!
---
So there you have it, my Black Friday Book Outlet haul. Have you read any of these? Where should I start? What did you haul? Let me know!
And, as always, Happy Reading!