Top Ten Tuesday #15 
Happy Tuesday, fellow book lovers! Can you believe we're already into the first full week of February???
I blame the above gif on: 1) The panic that I'm already so behind on my blogging goals this early into the year and 2) That I've been binge watching This Is Us and it's clearly on the brain…
---
Anyways it's been a hot minute since I participated in a TOP TEN TUESDAY and it's actually changed hosts since my last post. It's now being hosted by Jana at ThatArtsyReaderGirl.
Today's prompt was "Books That Have Been On My TBR the Longest and I Still Haven't Read," however, I feel like I've done that post a few times recently so I'm mixing it up.
Instead my TOP TEN TUESDAY is devoted to my Top Ten Newest Book Purchases…or the 10 most recent physical additions to my TBR.
---
1) Identical by Ellen Hopkins
I bought this due to hyped reviews and because I was looking for my next This Darkness Mine-esque read. The book centers on two 16-year-old polar opposite twins and their journey to heal from their tragic hidden pasts. I know that sounds — forgive me — identical to several other stories out there, so I hope it delivers the shocking and disturbing twist ending that's promised.
2) The Dry by Jane Harper
This thriller made it's way into my cart due to the fact that it made so many of my friends' Top of 2017 lists. It's about a Federal Agent who returns to the small town he fled a decade ago to investigate the mysterious death of his best friend — and former alibi. Intriuged? You should be! Plus, Harper's second book (Force of Nature) dropped today so what better time to read this page-turner?
I took a risk when I purchased this one because I broke my own house rule. You see, I never purchase another installment in a series unless I know that: 1) I enjoyed Book 1 enough to be invested in future books or 2) The next book was super duper cheap…because you know frugality…Anyways, I've been meaning to read this controversial series for years and I found a good sale so let's hope this pans out.
This is probably the least hyped book of my most recent purchases. I know a lot of people didn't like it, but I'm a sucker for fairy tale retellings. All I needed to know was that this was a sci-fi take on Beauty and the Beast and I was sold.
5) Roar by Cora Carmack 
I'm a little late to the party on this one, but I'm thrilled this fantasy read has found a home in my library. Beyond the stunning cover art, it's Carmack's first foray into YA and I'm here for it. I've enjoyed a few of her NA/Romance stories, and I'm excited to see if there's a spark in her newest debut. 
This important read made the rounds last year, but escaped my shelves until last week when an unexpected SIGNED EDITION showed up on my doorstep. This story is a fierce glimpse into rape culture and teenage sexuality and I'm interested to see how Reed contributes to the much-needed discussion.
Probably the fluffiest of my newest additions, this YA contemporary was an author-inspired purchase. Last year I read Petroff's My New Crush Gave To Me and simply adored it. It was cheesy and blissfully age appropriate and provided a nice balance to the heavier reads of December. And given this list, I suspect it'll do the same for my February reads.
I don't know why, but I link this book with Ashley Poston's Geekerella. They both feature geeky leads, a cosplay con, and a diverse cast of characters, but the latter was a fairy tale retelling. And if you were paying attention (See #4), you know why I read Poston's first. I've heard Queens delivers a more uplifting story, so we'll have to see which reigns supreme.
This fae gem arrived in my very first FairyLoot box and I about died. Seriously, I apologize — to you and your eardrums — if you watched my unboxing video on Instagram because I had no chill whatsoever. I've also been plagued with social and work responsibilities since it's arrival and haven't been able to dive in…yet.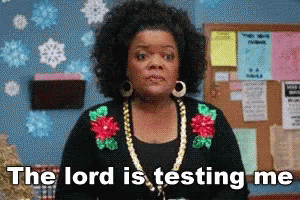 Last, but certainly not least, is Reynolds' diverse debut novel and least reviewed work. Reynolds made my radar last year with Long Way Down a topical look at gun violence and vengeance told through verse. Similarly, this urban fiction tale focuses on drugs, bullying, and societal pressures facing teenagers today.
---
So there you have it! My ten newest additions to the library! These were all purchased last month — WITH gift cards — so while I'm doing a piss poor job of keeping my TBR under control, at least I'm being financially responsible. Have you read any of these? Where should I start? What was your most recent addition?? Let me know below!
And, as always: Happy Reading!