Hey there, book lovers! As you know from my post on Monday, I made it a point over the weekend to cross some "to be written" posts off my list. 
I felt like I was truly slacking in the award response category, so that's what I chose to continue to target today.
---
I'm so thankful to have been nominated by Mischenko over at ReadRantRock&Roll and Karen at SincerelyKarenJo for my first round of Mystery Blogger Awards. Mischenko is constantly posting great content and partakes in everything from weekly memes, tags, and engaging discussion posts. And K-Jo is consistently doing tags, release blasts, and cover reveals, which have often inspired my TBR! Definitely support these bloggers and give their pages a gander!
What is the Mystery Blogger Award?
Created by Maggie @okoto enigma, the "Mystery Blogger Award" is an award for amazing bloggers with ingenious posts. (Seriously, y'all are too kind to nominate me!) Their blog not only captivates; it inspires and motivates. They are one of the best out there, and they deserve every recognition they get. This award is also for bloggers who find fun and inspiration in blogging, and they do it with so much love and passion.
---
The Rules:
Put the award logo on your blog.
List the rules.
Thank whoever nominated you and include a link to their blog.
Mention the creator of the award and provide a link to their blog as well.
Tell your readers three things about yourself.
Nominate 10-20 people.
Notify your nominees.
Ask your nominees any five questions of your choice, specifying one weird/funny question.
Share a link to your best post(s).
---
Three Things About Me:

 
1) I'm a huge hockey fan and consider it to be the best sport out there! Few things make me happier than cheering on my Stars at home!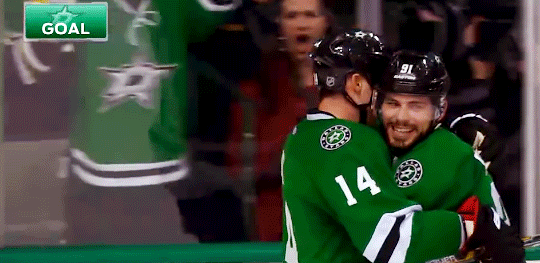 2) During my first month of college, my suitemates and I decided to do something to mark our entrance into college. Two of them got tattoos, one of them pierced their belly button, and I got my nose pierced. When I called to tell my parents, they didn't believe me. When it finally sunk in that I had, in fact, pierced my nose my dad refused to call me anything but "flower child" for a solid month.
3) I show and feel love through words of affirmation. So if you ever get a gift/message/note from me that seems super emotional, just know that's how I show I care. It's also why my favorite part of the bookish community is the discussion/feedback/comments.
---
Favorite posts:

 
I assume this means my most popular posts? If so, here are my two most commented/liked posts:
1) This is a TTT post that I made right after I joined Bookstagram and displays some of my earlier — but well received — photos.
2) This was my very first discussion post, which discussed being plagiarized and how to deal with that.
---
Mischenko's Questions:
1) What's your ideal pet?
If I could own an exotic pet, I'd definitely say tiger! However, for the time being, my ideal pet is my puppy, Belle, who turns 1 year old this Sunday! #ProudPuppyParent
2) What's your favorite food? 
Sushi. Today, tomorrow, forever.
3) If you had a chance for a "do-over" in life, what would you do differently?
Prior to reading Dark Matter, I would have said that if given the choice of a "do-over," I'd be intrigued to see what would have happened had I chosen the other fork in the road. However, after reading that book (you can read my thoughts in that link), I'm not only happy to stand firm in my decisions, but also super thankful that I made them! It's why I'm the person I am today.
4) What is your favorite music?
I know it's cliche to say I have an eclectic taste in music, so I'll just say that the most listened to songs on my playlists are often from musicals. Yep, I'm a Broadway soundtrack kind of gal.
5) Who do you most admire in life?
My mom and dad. I could gush, but this is already a long post. Just know that if you ever met them, you would totally get it.
---
Ready for round 2?
Karen's Questions:
1) What's your favorite place to read?
I think I answered this in Monday's post, but my favorite place to read is in my home library. I like to be warm, comfy, and in a mostly noise-free environment.
2) If you could read one book over and over, what would it be?
You'll have to check out Monday's post to see!
3) Have you ever DNF'ed a book?
Nope. I've set them down when the vibe wasn't right, but I have always returned to finish them. It might happen one day, but not as of yet.
4) If you had a superpower, what would it be?
Omnilingualism, or "the ability to understand and utilize verbal or non-verbal communication without any prior knowledge of the language." I think it would absolutely amazing to be able to converse with absolutely anyone in their native tongue.
5) Your favorite movies?
Eesh! That would be a long list! To avoid the cop out, these are the last 5 movies I played on my iTunes account, which proves that I not only loved them enough to buy them, but that I also love them enough to have watched them recently: Gladiator, Pride & Prejudice (2005), Selena, The Mummy (1999), & The Shawshank Redemption. 
---
My Nominees:
I'm gonna cheat here since I just nominated a lot of people on Monday. But here's a few more fantastic bloggers that deserve the attention:
1) Kristin @KristinKravesBooks
2) Alienor @MeetTheBookWorld
3) Alicia @AKernelOfNonsense
4) Sarah @Dragons&Zombies
5) Nicole @AMyriadOfBooks
6) Danielle @LifeOfALiteraryNerd
7) Rachael @BeachBookworm
---
My Questions:
1) If you won a free plane ticket anywhere in the world where would it take you and what is the FIRST thing you'd do there?
2) If you could trade places with a book character for a day who would you chose and why?
3) What's one of your bookish pet peeves?
4) What's the last book that made you cry? I'm an emotional reader always on the hunt for recs.
5) At the Oscars this year there was a skit where celebrities crashed a viewing of A Wrinkle In Time. Who is the celebrity you would die to see crash your next movie screening?
---
That's it for today! Hope you all enjoyed! Hope the rest of your Wednesday treats you right!
And, as always, Happy reading!
WANT TO FOLLOW ME?