Good morning, book lovers!
As you know from yesterday's post,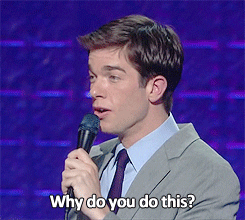 I had a rather eventful day. After work, I headed to my hours-long (and much loved) sushi date with my two besties, and eventually made it home a little before 10 p.m. After spending some quality time with the puppers and hubby, I was able to devote some time to John Mulaney's newest Netflix special and ACOFAS! Both of which had to be conquered last night no matter what! So if I'm a little sleepy today, y'all will understand why! Also I would appreciate extra messages and comments to help keep me alert throughout the day! 😉
---
Sleep deprivation aside, today's post is brought to you by the month of May. Because the start of every new month means it's time to reveal your haul from the previous month. And this month was pretty epic thanks to the North Teen Texas Book Festival. Shall we?
The Physical Haul:
Purchased via NTTBF:

Royals by Rachel Hawkins – Signed at festival
Emergency Contact by Mary H.K. Choi – Signed at festival 
Tradition by Brendan Kiely – Signed at festival 
Dear Martin by Nic Stone – Signed at festival
Dread Nation by Justina Ireland – Signed at festival
Purchased via Book Depository:
Clean by Juno Dawson
Purchased via Book Outlet:
 Godsgrave by Jay Kristoff – Arrived Signed 
Physical ARCs:
Always Never Yours by Emily Wibberley & Austin Siegemund-Broka
Odd One Out by Nic Stone – Signed at festival
The Digital Haul:
Purchased Deals of the Day

:
Rebel Heir by Vi Keeland & Penelope Ward 
Digital eARCs

:
---
So this is obviously a much larger haul month for me, but again, I'm blaming the festival. Yep, it was the festival…Moving on, have you read any of these titles? Did we haul any of the same books? What was your favorite new addition?? Let me know below!
And, as always, Happy Reading!
WANT TO FOLLOW ME?