Happy Sunday, book nerds!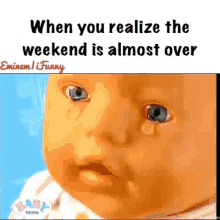 As you all know from Friday's post I had a pretty busy birthday-party-filled weekend. I had lots of fun, but now I'm back home trying to wrap up the remainder of my weekend with some blog posts and reading. I have an ARC I'm desperate to finish (because it's killing my reading pace) so hopefully the stars will align and I'll be able to get that crossed off my list!
---
Today's post is the FIRST in the series I pitched last weekend after revealing my brand new rainbow bookshelves. The goal of this post is to display your bookshelves — one shelf at a time — and breakdown the books, memorabilia, and various bookish knick knacks found within to give readers a better chance at getting to know the blogger behind the page. If y'all want to participate, PLEASE link back to me so I can see your shelves and get to know you better too!
Last week I showed off the before and after images of my library, but this week's post is devoted to all things PINK...well, at least, all the pink things on that particular shelf. Let's check it out shall we?
---
The PINK Shelf:
*For this post we'll be focusing on just the top PINK row.*
Books:
Bookish Merch:
Spring Court 4 oz. candle from Wick & Fable. Even though Tamlin's court isn't where I'd want to end up, I'm more than pleased to keep this candle and its' vanilla/apricot/soft floral notes in my library.

Miss Wadsworth 4 oz. candle also from Wick & Fable. Although I've yet to read Stalking Jack the Ripper, I couldn't resist snatching this roses/Earl Grey Tea/strawberry buttercream scented beauty up — especially after reading the reviews.

Bilbo's Birthday Cake soap by Geeky Clean. This sweet item was featured in the 2-year anniversary box for Fairyloot. I've been told the top layer is pure glitter and that's why it remains wrapped and on my shelves.
Knick Knacks:
It's subtle, but there's a pink paper butterfly floating behind the soap and Miss Wadsworth candle. That cross-continental traveler is a souvenir from a Coldplay concert I saw while studying abroad in Australia. I caught it, saved it in the pages of a book, and brought it back home to take space on my shelves. I have another (smaller) butterfly from when I saw them in Dallas a year ago, but it's on another shelf!

At the very end of the shelf you'll see a baby jellyfish paperweight that I bought from The Smithsonian in Washington, DC. Beyond the fact that the bioluminescence can still be seen years later (after holding the jelly up to light), this little memento also makes me think of a really special time in my life. I was sent to Washington, DC for a 2-week long work trip and my dad (who was doing business in the area) drove over to play tourist with me. We visited all sorts of museums, took in the sights, and even went to an authentic restaurant where George Washington frequented. This was also the final trip I had as a "single" lady because my hubby proposed shortly after my return.
---
So there you have it: My FIRST EVER #SUNDAYSHELFIE! What did you think? Did you like this post? Should I continue on with the rest of the colors? Do you want more/less information? Do we share any of these books? Candles? Merch? Let me know below!
And, as always, Happy Reading!
Want to follow me?