Top Ten Tuesday #29
Hey there, book nerds! How's my community doing? What are you reading? What's arriving in your next book mail? I've got some free time on my hands today and would love to chat all things bookish so please let me know! 
---
In other news, it's Tuesday and y'all know what that means! It's time for my favorite weekly meme: TOP TEN TUESDAY hosted by Jana at ThatArtsyReaderGirl
This week's prompt is supposed to be "Books to Pull You Out of a Reading Slump." Per usual, I'm jumping ship and doing my own thing. Not because I dislike the prompt, in fact, I'm really excited to check out some of your lists! But I feel like I'VE done that topic in a roundabout way pretty frequently so I wanted to mix it up.
After some convincing via this Twitter thread and a handful of DMs, I've decided to devote this week's topic to my previous TTT Seasonal TBRs.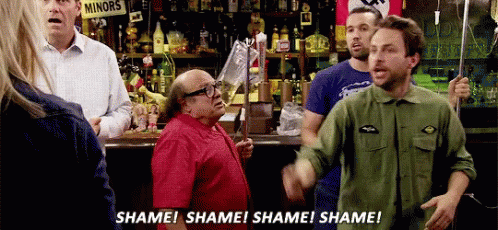 I discovered that in my last 4 (Fall, Winter, Spring, Summer — all listed & linked below) lists, I've read a shameful 10 out of 40 possible books. Y'all I already know. If you haven't already, go ahead and click that Twitter thread. You'll see all the gifs about my shame. But hey 10 IS better than none so I'm devoting this week's Top Ten post to THE CHOSEN ONES or The TOP TEN BOOKS I'VE ACTUALLY READ FROM MY LAST 4 TTT SEASONAL TBRs.
---
I remember reading this because of: 1) That cover art, 2) The fae plot line, 3) The hype, 4) To tide me over until The Cruel Prince dropped, and 5) That freaking cover art. I wasn't as taken with the story as I'd hoped, but I'm still pleased I read it and am confident I'll check out future works by Rogerson.
2) Dear Martin by Nic Stone – 4 STARS 
Although it's light in page count, Dear Martin is without question a heavy read. Stone packs a lot of issues (racism, prejudice, sexism, media manipulation, police brutality, the justice system, and MORE) into this barely 200-page story that's worthy of your time. I think this is a book that sparks a lot of conversation and I'm eager to discuss it with anyone that has read it!
3) Long Way Down by Jason Reynolds – 4 STARS
Told in verse, this thought-provoking read was one I unintentionally read in one sitting. I couldn't help myself. Once the elevator ride began I couldn't stop until we made it to the ground floor. I loved getting to meet the ghosts of Will's past and how their experiences shaped his perspective of the world. And that ending, y'all. I'm STILL not over it.
This contemporary is one that hooked me from its opening line. I loved the writing, the male lead, the correspondence via the graveyard letters, and the overall message about snap judgements. If you haven't read this one do yourselves a favor and move it on up the list.
Before the hype for To All The Boys I Love Before (which is totally deserved btw) the hype centered on the adorakable, Oreo-eating Simon. His grammatically correct e-correspondence with the mysterious and flirtatious Blue was the stuff butterflies are created from and (IMO) the highlight of the story. And while it wasn't the perfect read it was pretty darn close.
6) Nevernight by Jay Kristoff – 5 STARS
As my highest rated read on this list (among some pretty strong competition), I understand I'm coming into this biased. You can come at me with the plot holes, your problems with the footnotes, and pacing issues, and you know what's gonna happen? I'm gonna say I. DON'T. CARE. And then proceed to point out all the other reasons this first installment is amazing. Protectiveness aside, this book is a unique and intriguing start to the trilogy and you should get on it pronto.
7) Six of Crows by Leigh Bardugo – 4 STARS
Never have I ever felt more accepted by the book community than upon finishing this book. Okay that's not really true, but this story has top-tier status amongst YA readers and I'm so glad I finally understand so many things I've seen referenced in book subscription unboxings. #NoMournersNoFunerals
8) Sky in the Deep by Adrienne Young – 4 STARS
Thanks to a buddy read, I crossed this standalone saga off my TBR list fairly quickly. Like AEOR (#1 on this list), this book caught my attention due to its stunning cover art, because I mean, c'mon. LOOK AT IT! Beyond that killer cover, I also felt the story actually lived up to the hype. I still cannot believe this Viking-inspired tale was penned by a debut author. I personally can't wait to see what Young delivers next.
9) Always Never Yours by Emily Wibberley & Austin Siegemund-Broka – 4 STARS
As a theater geek and contemporary lover I was beyond thrilled when I snagged this ARC at NTTBF back in April. I quickly made this Shakespearean-themed novel a priority, and while it was predictable in parts, it was ultimately a super cute adaptation of the "greatest love story of all time." Full review here!
I've said it before and I'm saying it again: This gender swapped Pretty Woman-channeling contemporary is one of my favorite reads of the summer. It's steamy, shocking, and swoon worthy all while showcasing a highly underrepresented group of people in literature — let alone romance. This ownvoice debut author deserves all the hype so check this poolside-worthy read out pronto!
*To be fair, 6 books on this list aren't even published yet so I'm cutting myself some much-needed slack here!*
---
So there's my not-so-secret shame list, y'all! Have you fared any better on your past seasonal TBR lists? Did you use the links to see what I have left to read? Have you read any of these titles recently?  Let me know below! 
And, as always: Happy Reading!
WANT TO FOLLOW ME?