Hey there, book nerds! 
First and foremost, I apologize for my absence. If you follow me on IG you know some of the shenanigans I've been up to (Sobbing Through Watching A Star Is Born, attending 3 Stars games, fangirl at Laini Taylor's meet and greet, etc.), and if not, you should, because that's where most of my daily updates are found! =D
---
As y'all know I made a last-minute decision last week to join the Five-Star Readathon, which didn't exactly go as planned…Read on to learn more about how I did with the challenges. Also, ignore the cover image. I get that it should say wrap up and not TBR, but let's just move along…
---
1) Read the next book in a series you like.  – Didn't Finish

Before y'all panic I'm NOT saying I DNF'd A Court of Frost and Starlight. I'm just saying that I haven't finished this yet! I do plan on returning to Velaris soon, but I had to sacrifice this challenge for a new book. A new book that's call was just too dang loud to resist. Continue reading to find out which title preventing me from finishing ACOFAS.  *Luckily the book selected in Challenge #5 fulfills this challenge*
---
2) Read a book by a favorite author. – COMPLETED! 

This challenge was a classic two-birds-one-stone accomplishment. I listed this Bennett contemporary on my TTT list of books I haven't read (yet) from 5-Star authors two weeks ago, and this readathon gave me the perfect excuse to devote my Saturday to Starry Eyes. I absolutely adored this 4.5-Star read excluding its inclusion of a capital A Asshat of a father. But beyond that (and some over-the-top teenage sidekick drama I could have done without) this gem of a novel had me swooning cover to cover.
---
 3) Read a book you were anticipating and never got around to reading. – COMPLETED!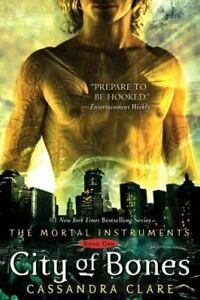 Y'all I did it. I FINALLY read a Cassandra Clare novel. Upon completion of what felt like such a staple of the book community, I was honestly expecting to witness a parade or start spotting runes in my daily life. Unfortunately all I'm seeing is the long list of books ahead of me in the Mortal Instruments realm. The good news? I'm actually excited to keep going — pending no more super offensive descriptions, which have apparently already been edited out of current versions.
---
4) Read a book with more than 500 pages. – Didn't Get To In Time

I'm honestly so bummed out I didn't get to Gemina this week — especially given the MAJOR fan reactions that dominated the comments section on my TBR post. I was "saving the best for last" and that clichéd nonsense — plus the reveal I've been teasing — is what caused this beloved story to be skipped. But I promise this remains high-priority for me given the love y'all displayed. 
---
5) Read FIVE books.  – Didn't Get To In Time/ Read My "5th Book" Selection
So this challenge is somewhat deceptive because I DID read the book selected for this prompt, but I didn't actually read 5 full books. So fail? In more positive news, I quickly devoured The Lost Sisters (a companion novella set in the world of Elfhame), and was somehow even more annoyed (honestly didn't that that was possible) with Taryn by the end. I've seen several reviews praising her redemption arc, and at first I was so with y'all. When she brought up their mother and tried to relate their stories of strife I was like oh shit, Black's about to make me change my mind on this traitor. But upon further inspections of her "reasonings" and how Locke-centric they were, she just ended up feeling like your stereotypical, attention-starved, jealous teenager with severe daddy issues. *Insert the Jude. Jude. Jude. Jude. page instead of the "Marcia, Marcia, Marcia" chant.* At the end of the day — annoyed at Taryn or not — I'll read anything set in this world, which brings me to my reveal…
---
You see…
…after reading The Lost Sisters, I was overcome with the need to reread The Cruel Prince, so that's what I picked up instead of ACOFAS. And it's a good thing too because it'll keep me fresh for the ARC I received of…
THE WICKED KING
*Insert 1,000 skull/I'm dead emojis* Y'all I honestly have no words. At least not the right/eloquent/adequate words. I'll be diving into this title tomorrow so stay tuned for thoughts from my ghost next week! #BestBookMailEver
---
FINAL RESULTS:
BOOKS READ:

3.5 of 5 – Plus an unexpected outsider
CHALLENGES COMPLETED:

3.5 OUT OF 5
PAGES READ:

1,120ish
---
So that's my exciting news and my readathon results. Did anyone else participate? How did y'all do? Did we share any 5-Star reads? Let me know below! 
And, as always: Happy Reading!
WANT TO FOLLOW ME?