Happy November, book nerds!
I hope everyone had a safe & happy Halloween! What did y'all dress up as this year? Any bookish fandoms? Pop culture references? Let Some know below!!
Also I want to give a big shout out and loads of luck to all of you participating in NaNoWriMo '18! If you're participating let me know about your projects below! I'll happily serve as a cheerleader throughout the month for you!!
---
So it's fitting really that after posting my smallest haul to date that I would immediately follow that with one of my largest.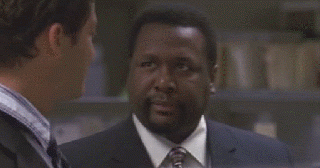 But hear me out…it's not entirely my fault. You see I accidentally stumbled upon the Half Price Semi-Annual Clearance Sale, which was a 100,000 square ft. WAREHOUSE filled to the brim with books, DVDS, CDs, etc. that were ALL priced $2 OR LESS!!! How could I not partake? Really?? Without further excuses, let's dive into this hefty haul a.k.a My October 2018 Book Haul!
---
The Physical Haul:
Purchased At Laini Taylor's Author Event:
Muse of Nightmares by Laini Taylor – Laini personalized & signed this!
Vengeful by V.E. Schwab – B&N Exclusive Edition & Signed Copy – Couldn't resist!
Purchased At Julie Kagawa's Author Event:
The Iron King by Julie Kagawa – Julie personalized & signed this!
Purchased at Half Price Books Clearance Sale*:
Jackaby by William Ritter
*ALL 14 BOOKS CAME TO A GRAND TOTAL OF $18!*
Book Subscription Boxes:
Pride by Ibi Zoboi – Exclusive Owlcrate Edition
Shadow of the Fox by Julie Kagawa – Exclusive Owlcrate Edition
Physical ARCs:
Wait For Me by Susan May Warren – Sent for Blog Tour; stay tuned!
The Digital Haul:
Purchased Deals of the Day:
Storm by Brigid Kemmerer
The Janus Witch by Michael Scott Clifton – Sent for Blog Tour; stay tuned!The Lost Sisters by Holly Black
Mine by Andie M. Long
Digital eARCs:
---
So yeah I went from a single-digit haul to this insanity! Luckily with Christmas around the corner I should be "good" when it comes to book buying for the rest of the year. Here's hoping that's actually accurate! How were

your

October hauls? Did we haul any of the same reads? Are any of my acquisitions new to you?? Let me know below!
And, as always, Happy Reading!
WANT TO FOLLOW ME?