Evening, book nerds!

First and foremost, I hope you all had a wonderful and productive Tuesday! I was super duper swamped at work, but I appreciate the support and comments I got to scroll through today while making 800+ copies. 😌
You've seen a lot on my page the past two days between the hefty haul, a MUST-finish series list, and Heather's stop on my #HolidayADVENTure2018!
Tomorrow we'll take a break from the double posting, but before we do, it's time for the next installment in my holiday-themed series! In case you missed the previous posts here's a quick recap:
From Dec. 1 to Dec. 25, I'll be highlighting

one

content creator that has made an impact in my bookish life. Each post will feature a mini bio on the day's selected star, all of the links to their fabulous content, and a special holiday-themed glimpse into their lives.
Ready to open door #4 to see whom we're visiting next on my

 Holiday

 

ADVENT

ure

?
It's…
Mia 

from

Pens And Parchment

!
I'm honestly not sure when I first started interacting with Mia, but I CAN tell you I'm certainly glad that I did! I'm assuming it was through IG messenger because her cozy feed was in a word: goals! Her eye for taking photos definitely caught my attention, but what kept me invested was the books she featured.
Personally, I think that's the coolest part about this community: finding people that you seemingly wouldn't have much in common with, and discovering that you ship the same couples and cheer for the same fandoms! Mia is in her very first semester at college, and I am…let's just say several semesters outside of college. 😂
But our love of books and similar authors bridges the gap and brings the friendship together! Whether it's about the Grishaverse, the Nyxia triad, Jenn Bennett, or Adrienne Young (whom I'm still jealous she got to meet this year!!), I know Mia will be there to fangirl with me! AND — even though it's not bookish — Mia is also part of a studio that rotates plays & musicals so she gets my show tune humor! I'm so impressed that Mia is able to toggle so many successful platforms on top of her school work and evolving life. If you've never checked out her sites, do yourselves a favor and click the links below:
* BLOG * BOOKSTAGRAM * GOODREADS * TWITTER *
1)

What is your favorite thing to do around the holidays/favorite holiday tradition?
I love decorating my front yard! Every year my family gets a new light-up "Christmas critter" (usually from Target or Home Depot) to add to our decorations. This year, we decided on a cute woodland squirrel! In total, I think we have three (?) penguins, a set of cardinals, a pig, a llama, a narwhal, the squirrel, a bear, and a few trees to tie it all together!
**Y'all there IS a picture of this on the way! I'd already drafted out Mia's post before asking for a photograph, but trust that you WILL get to experience this next week!!** 
2)

What is your favorite holiday scent? Or favorite holiday movie if you don't have a fave scent? 
The smell of Christmas trees, or pine, hands down. And my favorite holiday movie is Christmas with the Kranks!
3)

What is your favorite holiday drink or dish?
Hot cocoa with whipped cream. But also eggnog. And Christmas cookies. I can't decide!
4)

What is your favorite holiday jam?
The entirety of Michael Buble's Christmas album. I'm unoriginal, but it's the best album oops.
5)

What is the number 1 book you hope Santa/family friend brings you?
I'm actually not asking for that many books this year (I know, *gasp* how could I). But my TBR is honestly a crime at the moment so I'm trying not to add to it. However, I am asking for the new paperbacks of the His Fair Assassin trilogy! I absolutely love that series.
6)

What is something you're thankful for in 2018?
Oh Lord I don't even know where to start with this question. I'm thankful for my family and friends as always, and I'm thankful for being a part of such an amazing community of bookworms that makes me feel at home every day. ❤️ 2018 has easily been the hardest year of my life, but with the love and support of all you amazing bloggers and friends, it's also been one of the most rewarding.
7)

What's one of your goals for 2019?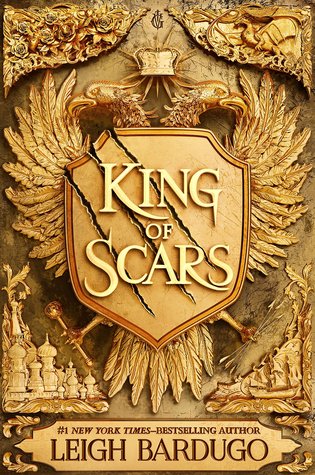 I HAVE SO MANY.
Depending on if I manage to reach my Goodreads goal for this year (hides in shame because I'm still so far away), I think my 2019 Goodreads goal will be somewhere between 45 and 50 books. I'd also like to survive King of Scars, because I know Leigh is going to absolutely ruin me.
Dec. 1: Kaleena🎄Dec. 2: Meeghan🎄Dec. 3: Heather🎄Dec. 4: Mia
Thus concludes another tour stop in my Holiday ADVENTure in 2018! I hope you enjoyed learning a little bit more about Mia and her family's holiday traditions! Stay tuned for a fantastic BookTuber on tomorrow's stop! Happy holidays and happy reading!
WANT TO FOLLOW ME?