What's up, book nerds?? 
I don't know about y'all, but I had my hands full this weekend! Between my sick hubby, a sick doggo, and our upstairs AC unit deciding to quit on us, I had plenty to keep me busy. Fortunately,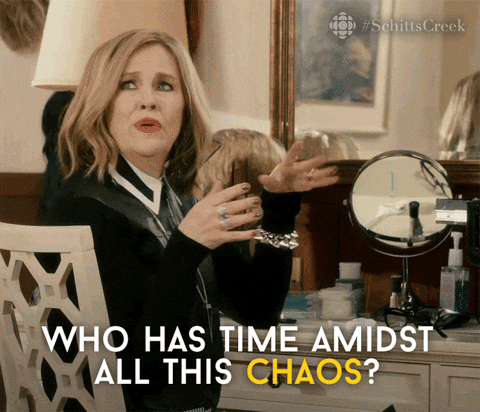 the hubby is feeling better (although not 100 percent yet), puppers appears to be back to her normal self, and the AC unit was fixed (😢*insert moment of silence for my wallet*😢)! With all the caretaking going on, I didn't get much reading done so I'm super thankful the The Reading Rush is starting today!!
As for today's post, I'm partaking in my first ever MINI REVIEW MONDAY. These are mini reviews that will highlight the main positives/negatives with my recent reads, but without the full review treatment I'd normally apply. Some of these books might get expanded reviews in future weeks, but for now here's a look at what I've been reading lately!
---
FIRST UP? THE BRIDE TEST! Click the links for the full synopsis below! 
---
Goodreads/Amazon/Barnes & Noble

The Bride Test by Helen Hoang

Title & Author: The Bride Test by Helen Hoang 

Genre: Contemporary Romance 

Release Date: May 7, 2019 

Publisher: Berkley 

Series Details: Companion Novel 

Page Count: 296 pages

Rating : 🌟🌟🌟.5 STARS
Thank you so much to Berkley for providing me with an eARC in exchange for an honest review.
I went into this book with super high expectations because I adored Hoang's debut novel! And before I get to the problems, I do want to say that I applaud her for writing a companion novel (featuring the same family) that is actually pretty different from its predecessor. Sometimes these sister novels can get a little too much "rinse, wash, repeat" for my liking and that's definitely not the case here. In addition to the originality there's a basketload of positives:
diverse characters, highly needed representation, passages that thoroughly discuss classism & poverty, several laugh-out-loud scenes (I'm looking at you Chapter 17), and some solid sexy time scenes. With all these strengths you're probably wondering: why the heck is she giving this a 3.5 Star rating??
The main reason? I felt really uncomfortable about some of the secrets being held throughout this romance. Especially given that this is a romance. I'm not saying you need to divulge your deepest, darkest secrets to your partner a season into your relationship, but some of the secrets being hidden are BIG, life-altering facts that also are kind of gross to keep hidden from your significant other. I was convinced that these reveals were going to be the typical "obstacle" the happy couple faces at the 75-80% mark before working it out on their way to happily ever after, but that wasn't the case. At all. In fact, our female MC not only reveals her secret to the brother of her hubby-to-be, but she also doesn't "tell" our leading man until he basically finds out for himself. And once that's shoved under the rug a mere paragraph later, we jump to an epilogue 4 YEARS LATER that points out secrets are STILL being kept between this couple. This last secret isn't as big a deal to me as the first, but again WHY keep it at all YEARS into your relationship?
Rants aside, I'm here to tell you that despite all that this is still a book worthy of your time. Hoang crafts characters that evoke tons of emotions (clearly) from her readers and is a treasure the romance community is lucky to have uncovered.
---
NEXT UP? MIRACLE CREEK! Click the links for the full synopsis below! 
---
Goodreads/Amazon/Barnes & Noble

Miracle Creek by Angie Kim

Title & Author: Miracle Creek by Angie Kim 

Genre: Mystery/Thriller

Release Date: April 16, 2019

Publisher: Sarah Crichton Books

Series Details: Standalone

Page Count: 355 pages

Rating : 🌟🌟🌟 STARS
Although I'm still conflicted about this novel, I have to say right out the gate that it is absolutely apparent that Angie Kim is a talented writer. From the flawed family of characters to the riveting dialogue this courtroom drama had me hooked from the beginning. Not even kidding, that opening line gave me ALL the feels. And whether you figure out who's responsible for the novel's central crime or not, there's enough twists and turns to keep you invested in the details of this whodunit.
Praises aside, there are a few unchallenged passages in this book that have truly rubbed me the wrong way
and I just can't figure out the motive, rhyme, or reason. I understand when a novel centers on difficult topics (in this case children with autism, cerebral palsy, etc.) that readers' emotions are already going to play a factor in their interpretation of the material. And while I KNOW a book like this is important because it pushes those issues into the public eye to aid conversation and awareness, it's always bothersome to me when controversial elements are seemingly thrown into the plot at random, which I feel happened a few times in this novel (i.e. the sexual abuse scene, and the anti-vax support/argument?).
And while there are some snippets that I feel deserved more attention or discourse to help the reader understand the purpose for inserting them in the first place, there's enough to love about this debut to leave me excited for Kim's future career.
TW: abuse (sexual and physical), abelist commentary, suicide, vaccination arguments, depression, detailed death explanations, etc.
---
That's all I've got for y'all today! Let me know if you've read either of these popular novels and what your thoughts were below! 
And, as always: Happy Reading!
WANT TO FOLLOW ME?