Good afternoon, book nerds!
I've decided Sundays are troublesome days for me. At least recently. And I know what you're thinking: "Um, Taylor, it's Monday." And right you'd be. However, as I write this intro (on Sunday), I'm discovering what I hope was merely a two-week trend.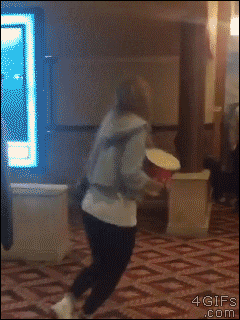 You see last Sunday I was dealing with a sick hubby, sick doggo, and an upstairs AC unit that decided to stop working. Luckily, all three are now better/fixed, but it was, as I said previously, a troublesome day. The following Sunday (today…again, as I write this), I had a clumsy af incident while doing yard work, which resulted in me wiping out — HARD — on my concrete patio and instantly turning my knee a dark shade of purple. It hurts to bend, touch, or walk on…so yeah, troublesome to say the least. I'm accepting prayers and well wishes for next Sunday! 😊
But enough about me, let's move on to another round of MINI REVIEW MONDAY where I highlight the main positives and negatives of recent reads without the full review treatment. Some of these books might get expanded reviews in future weeks, but for now here's a look at what I've been reading lately!
---
FIRST UP? DAISY JONES & THE SIX! Click the links for the full synopsis below! 
---
Goodreads/Amazon/Barnes & Noble

Daisy Jones & The Six by Taylor Jenkins Reid

Title & Author: Daisy Jones & The Six by Taylor Jenkins Reid

Genre: Historical Fiction  

Release Date: March 5, 2019 

Publisher: Ballantine Books

Series Details: Standalone

Page Count: 368 pages

Rating : 🌟🌟🌟🌟 STARS
This is a novel that lingers. I really don't know how else to describe it. It got under my skin and left me thinking about its characters for days after reading.
I picked it up on a whim a few Sundays ago (before the curse 😉) and didn't put it down again until I was done. And despite being absorbed in Reid's words, I initially didn't know how to rate this book.
There were things that I loved: the full-cast audio recording (cannot recommend this  enough), the lyrics to the songs, how real these characters felt, and how flawed they were allowed to be. Throw in the overall consumability (as I read this in one sitting), and it's easy to see why so many people are singing Daisy's praises.
But, on the other hand…
There were things that left me torn: The quick HEA/wrap up ending, the twist narrator (if you'd even call it that), the formatting, and the rereadability.
You see I'm honestly not certain this contemporary would have worked (or landed as powerfully) for me if I hadn't been listening to the audiobook. Because it's told entirely through question-and-answer interviews that feature countless fights, characters, and conflicting opinions, the dialogue almost requires you to hear the cadence for the text to hit home. Thankfully, this cast delivers. The voice actors made me feel the lyrics, the emotions, the turmoil, and the breakdowns, and truly elevated this emotional tale.
Whether I'm right or wrong, I'm thankful I was able to take this journey with Daisy Jones & The Six despite how torn it left me.
---
NEXT UP? RED, WHITE & ROYAL BLUE! Click the links for the full synopsis below! 
---
Goodreads/Amazon/Barnes & Noble

Red, White & Royal Blue by Casey McQuiston

Title & Author: Red, White & Royal Blue by Casey McQuiston 

Genre: Contemporary Romance/LGBT

Release Date: May 14, 2019

Publisher: St. Martin's Press 

Series Details: Standalone

Page Count: 423 pages

Rating : 🌟🌟🌟🌟🌟 STARS
Despite the hype (and Lord knows there was tons of it), I somehow managed to delay reading this wonderful and truly beautiful debut novel. I don't know if y'all caught that, but I did say debut novel. I'm still so blissfully shocked that these amazing words — these epic, emotional, and needed words — were penned by a "newcomer."
I don't mean to go all Stefon here, but this book has everything: it'll make you laugh out loud, it'll make you cry, it'll make you want to CHANGE THE DAMN WORLD
and give you all the feels and then some. I seriously cannot believe what an impact this book had on me. I legitimately have hundreds of highlighted passages that I plan on revisiting again and again before writing the review that this charming contemporary deserves.
These characters will feel like your siblings, confidants, and friends, and I truly wish everyone would pick this bad boy up and see what a stunning story McQuiston has conjured up. While parts of the novel were predictable and (at the end of the day) fairly unrealistic, so much good was bursting from the pages that you're forced to overlook it and just join in on the cheesy celebrations.
If you've been sleeping on this grin-inducing novel like I was stop what you're doing right now and pick this up! Seriously stop reading this and go purchase this book, borrow it from a library, or hit up a friend. Do what you need to do to get this into your hands ASAP.
---
And that completes another round of Mini Review Monday. Maybe one of these days, I'll get better at actually making these reviews mini?? Have you read either of these popular titles? Did you love 'em? Hate 'em? Let me know below!  
And, as always: Happy Reading!
WANT TO FOLLOW ME?