Hello there, book nerds! 
Y'all, I just got home from my first musical rehearsal in more than a decade!!! It was so much fun, so high energy, and (if I'm being honest)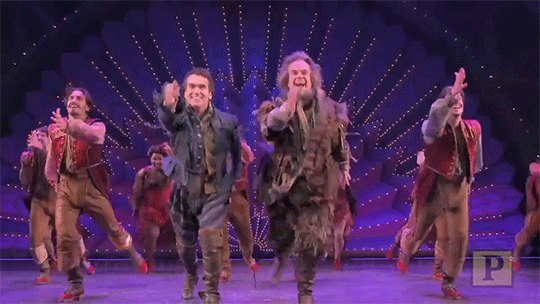 so exhausting. 😂 I literally got home a little before 9:30, ate dinner with my hubby (who prepared a whole meal in anticipation of my late arrival 😍), wrote up this post, and hit the hay.
I promise to keep y'all posted on the show going forward, but for now, let's go ahead and dive into my 2019 Reading Rush Wrap Up so I can get some much needed sleep!
---

Hosted by Ariel @ArielBissett and Raeleen @raeleenlemay, The Reading Rush (formerly BookTubeAThon) was a week-long readathon that ran from July 22-28. The readathon featured SEVEN prompts plus a bonus challenge, which I outlined in my Reading Rush TBR post.
Scroll down to see my final results!
---
THE CHALLENGES:
1) Read a book with purple on the cover — Roar by Cora Carmack – 

Didn't Complete

So I'm not going to lie to y'all, my results for this week-long readathon are pretty grim. I had every intention of knocking these challenges out of the metaphorical park, but alas, life and ish got in the way. One of the (many) casualties of my distractions was this YA fantasy romance that's been on my TBR for too dang long! With Rage coming out just around the corner (08/27/19), I can't let this one sit unread for too much longer. To make matters worse, the books I did manage to read were sans purple covers so this challenge is a big, fat failure!
---
2) Read a book in the same spot the entire time — Announcing Trouble by Amy Fellner Dominy –

Didn't Complete*

On the flip side of the previous fail, I'm thrilled to report that I did read the book I assigned for this prompt. A big win for me not only because I'm on the upcoming blog tour for this summer contemporary (yay for being ahead of the game!), but also because I absolutely adored this cheesy yet satisfying YA romance. I do have to point out, however, the asterisk attached to "completed" and its reason for being included. You see, I didn't actually stay in the same spot the entire time I read this novel. While I did read this book, I didn't technically complete this challenge. You'll see below that I did not give myself the corresponding badge so I don't feel like it's cheating.
---
3) Read a book you meant to read last year — The Song of Achilles by Madeline Miller – 

Completed*

It brings me physical pain (more so than Roar at least) that I wasn't able to cross this highly anticipated LGBT historical fiction novel off my TBR during the Rush. Especially given Miller's exciting news that broke earlier this week! Throw in several mentions of these books in peer's TTT posts this week, and it's like I'm being haunted (or for the less dramatic: constantly reminded) that I still haven't experienced Miller's worlds and words. BUT…because of this self-imposed "peer pressure," I did (finally) start this last night. It won't count for the Rush, but it will count for something. Mini positive? Completing book #5 met the criteria for this prompt, so that explains the asterisk.
---
4) Read an author's debut novel — The Merciful Crow by Margaret Owen – 

Didn't Complete

The final casualty on this list (that actually gets to me), is Owen's diverse debut fantasy. Because it hit the shelves on Tuesday (Happy Belated Birthday, TMC!), it's been all over my feed making me want to pick it up more than ever. Killer world building, slow-burn romances, and a character I have on good authority is going to be my everything (read: Tavin) ensures that I'll be getting to this YA novel sooner than later. Plus I want my review up within two weeks of publication so…stay tuned, book nerds. Stay tuned.
---
5) Read a book with a non-human main character — Obsidio by Amie Kaufman & Jay Kristoff – 

Completed*

I'm not ready to admit that I finished this book, and thus finished one of my favorite sci-fi series in recent memory. There's so much that could — and should — be said about this, but I think I'm still too deep into hangover mode to process this concluding chapter. Luckily, I stumbled upon a new blog and Illuminae-obsessed friend earlier this week that can give you 10 solid reasons why you should jump on board this ship if you haven't yet made the journey! And yes, I know some of you savvy readers caught that third asterisk, and I have to admit that I did finish this one after midnight on Sunday. However, if I hadn't been injured earlier that day I would have completed it within the allotted time frame so I'm counting it. I'm sure the analysts have video evidence to back me up. 😉
---
6) Pick a book that has five or more words in the title — The Bookish Life of Nina Hill by Abbi Waxman – 

Completed

No asterisks are required for this adult contemporary that I successfully crossed off my arc and TBR list this past week. If you'll recall from my Rush TBR post, I was super motivated to dive into what I predicted would be a "charming contemporary." Namely because it centered on such a relatable character: a smart, witty, book nerd (*blushing*) who loves trivia, movies, and her bookstore job. Unfortunately, I'm sad to report that this book was one of my biggest disappointments of the year. I found our lead to be mean-spirited, judgmental, and contradictory throughout the entire novel. And the romance subplot not only seemed rushed, but also extremely lacking. I didn't believe it, care for it, cheer for it, or want it, and that's never good. I'll have a full review in the next few weeks, but know that it'll probably be ranty.
---
7) Read and watch a book to movie adaptation — To All the Boys I've Loved Before by Jenny Han – 

Didn't Complete

Although I didn't complete this challenge either, I'm not as bothered by it because I have already read this adorable YA romance. I didn't finish the series the first time around so I was hoping this reread could provide the gateway. But let's be real: between the blog tours I have coming up and my recently acquired arcs, I'm not going to have the time to devote to Lara Jean and her letter-sending shenanigans. In semi-unrelated news I did was Pride & Prejudice over the weekend so…half credit? No?? Oh well…
---
Bonus Challenge? Read SEVEN books in SEVEN days! – 

HA!
---
Final Results?
Challenges Completed: 3 of 8
Books Completed: 3 of 7
Pages Read: 1,286
Badges Earned: 6 of 14
---
Well, it definitely was no #7in7, but at least I tried, right? Did you participate in this year's readathon?? How'd you fair? I'm sure you did better than me, but either way, let me know your stats below!
And, as always: Happy Reading!
WANT TO FOLLOW ME?