It's Friday, book nerds!!
I don't know about y'all, but between rehearsals and work, this book nerd has had a hard time actually focusing on books! It's the second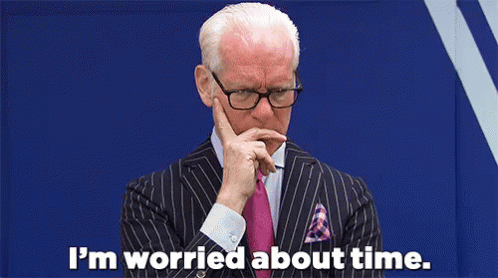 day of #ARCAugust (or at least it will be by the time this goes live) and I'm not even halfway into an arc.😢 I'm hoping to remedy this dire situation (I kid, but not really…) by spending a good portion of this weekend (that isn't already devoted to blogging, memorizing my lines/choreography, spending time with the hubby, etc.) to reading. Wish me luck, fellow book people! Wish me luck!
---
But now it's time for another round of:
What's it about? First Lines Fridays is a weekly feature for book lovers hosted by Wandering Words where we dare to ask: What if instead of judging a book by its cover, its author, or its prestige, we judged it by its opening lines? 
HOW IT WORKS? 
PICK A BOOK OFF YOUR SHELF (IT COULD BE A CURRENT READ OR ON YOUR TBR) AND OPEN TO THE FIRST PAGE.
COPY THE FIRST FEW LINES, BUT DON'T PROVIDE ANY OTHER DETAILS ABOUT THE BOOK JUST YET — LET'S SEE IF IT HOOKS THE READER IN!
FINALLY…REVEAL THE BOOK!


---
READ ON TO DISCOVER THIS FRIDAY'S SOURCE:
---
SYNOPSIS:
Princess Lira is siren royalty and the most lethal of them all. With the hearts of seventeen princes in her collection, she is revered across the sea. Until a twist of fate forces her to kill one of her own. To punish her daughter, the Sea Queen transforms Lira into the one thing they loathe most—a human. Robbed of her song, Lira has until the winter solstice to deliver Prince Elian's heart to the Sea Queen or remain a human forever.
The ocean is the only place Prince Elian calls home, even though he is heir to the most powerful kingdom in the world. Hunting sirens is more than an unsavory hobby—it's his calling. When he rescues a drowning woman in the ocean, she's more than what she appears. She promises to help him find the key to destroying all of sirenkind for good—But can he trust her? And just how many deals will Elian have to barter to eliminate mankind's greatest enemy?
---
MY THOUGHTS:
I've been talking a lot recently about upcoming arcs, which lead to lots of conversations (read: fangirling) over author's debut works. One star of these freak out sessions was Alexandra Christo and her Little Mermaid retelling. This YA romance was hands down one of my favorite reads of 2018. I know it didn't work for everyone, but I enjoyed the enemies-to-lovers plot line, the entertaining cast of side characters, and Christo's lyrical writing style. Honestly, I probably (figuratively) highlighted more passages than not. If you haven't read this fantasy debut yet, I'd suggest diving right in, because the water sure is fine!🤣
---
Thus concludes another full week of blogging! I know the hiatus was a long one guys, but 14 new posts in 3 weeks must prove that I'm back in the game! I am considering reducing my number of posts per week though as a Twitter poll is showing readers prefer less content weekly. Let me know if you agree or disagree with that finding below! Also let me know if you've read today's featured book and what you thought of Christo's work. That's all for now! Happy weekend, y'all! 
---
And, as always: Happy Reading!
WANT TO FOLLOW ME?