What's going on, book nerds??
How y'all doing? Are you getting ready for Halloween?? What are you dressing up as this year??? Bonus points for picture-enhanced comments below!! 🎃👻🎃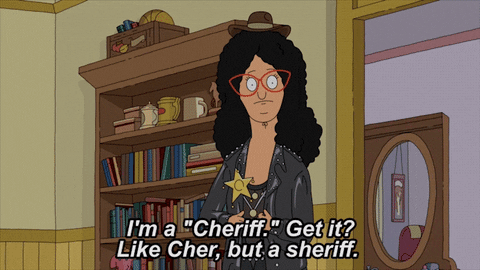 As for me? No plans for Halloween night just yet, but I do have some non-bookish updates for y'all in regards to my most recent vacation! Outside of some "get to know me" tags this is probably the most personal content you'll get from me so I hope you enjoy it! And for the purists, I'll sprinkle in one or two book related items to keep this on theme! 😉
---
If you've followed me on Instagram you'll know from my story updates that I recently returned from an amazing (and musical-filled) weekend in NYC. 🗽 It's a trip I'm incredibly fortunate enough to take every 2 years with my mom (#MomNTayVacay) and it's always filled with laughs, shopping, and crazy adventures. I intended to post this memory-filled wrap up right when I got back in town, but I caught a pretty bad cold (thanks, airport germs!) that derailed me — and this post — for about a week. Now that I'm healthy I can give you the full breakdown. Because I intend to use lots of photos and use these posts as a diary-esque tool that I can look back on in years to come, I'm going to divide them up by days. I wasn't going to originally, but I figured if y'all stood ANY chance of actually reading this, I needed to at least attempt to make it bite-sized! 😂 So let's dive in, shall we?
Mom and I arrived at DFW airport bright and early Thursday morning ready to start our adventure! After grabbing some breakfast sandwiches and waters, we boarded are super undersold flight 🙌 (read: we each had an open seat next to us…yay space!!) and began our journey to The Big Apple!🍎 The landing was less than ideal, but we survived so I'm calling it a win!
We grabbed our bags and headed to catch our Uber, which ended up being its own 2.5 hour experience…don't even get me started.
Plus side? I think I ran into Paul from Big Brother 18 & 19…?…
Downside? 2.5 HOURS, y'all!
Anyways, after dropping our bags off in the room we headed out and did our usual "welcome to the city" tour of the Broadway circuit. It's always fun to see which show is playing at which venue, especially during this preview-heavy time of year! We ended up walking all the way to Chelsea to grab some french onion soup at La Grainne Cafe. Fun fact? The Blacklist was scouting the location while we were eating our dessert crepe! After a late, late lunch, we wandered back into the East Village to visit the — get ready book nerds — world famous Strand Book Store. Hyped for its "18 miles of books" (read: today it's more like 23!), the Strand is a must-see attraction for any book lover!
 And even though we've been there before, mom and I still managed to find a few goodies to purchase before making out exit. Fast forward a few hours and we eventually wandered back to the hotel, dropped off our purchases, and caught the elevator to the 48th floor to grab some drinks at The View Restaurant & Lounge! With floor-to-ceiling windows we not only took in an ideal view of downtown Manhattan, but we also got a 360-degree tour of the city as the restaurant took its hour-long turn! Fueled with some strong drinks in our system 😂 we walked across the street…ish…to John's of Time Square and chowed down on some delicious pizza! Ultimately it doesn't seem like a lot, but we managed to walk more than 23,000 steps despite being in an airport/uber for 7 hours of the day.
---
That's a wrap for day 1! I hope you guys enjoyed reading a little bit about my vacation. I know it's not incredibly on brand, but sometimes it's nice to get to know a little more about the person behind the blog/screen, you know? If you're interested in learning more about my trip and seeing day 2's post, let me know below!
---
WANT TO FOLLOW ME?