Top Ten Tuesday #51
Morning, book nerds!
As the first month of 2020 comes to an end (almost), I can't help but reflect on the bookish goals I set for myself this year:
In some areas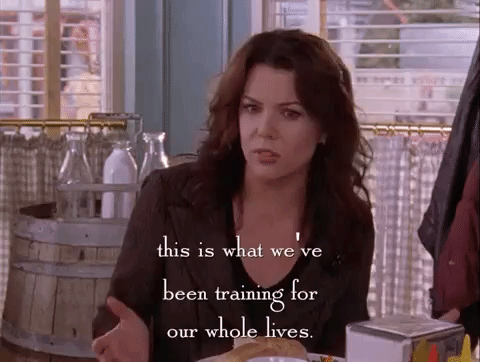 I'm kicking butt and taking names (i.e. posting on IG Monday – Friday, and balancing work, books, and my social life), but in others, I'm seriously floundering. Well, not floundering, but not doing as well as I'd hoped (i.e. posting reviews for every book I read, or prepping posts in advance).
However, I refuse to dwell on this and am writing it here purely to: 1) Get it out of my headspace and 2) Let you know you're not alone if you're feeling this way too! We've got this y'all! 2020 is going to be our everything!

Now that the pep talk is done, it's time for another round of TOP TEN TUESDAY!
Hosted by Jana at ThatArtsyReaderGirl, this week's topic is "Book Cover Freebie." And y'all know what that means: it means I get to do my own thing! 🙌 And it's actually approved for once!
Given the "freebie" cover-based prompt, it only made sense (to me) that I continue on with my color-inspired lists. In case you're new to the blog/late to the series, I've been highlighting the top titles I've read and the top titles on my TBR for each week's selected cover color. I've done RED, ORANGE, YELLOW, GREEN, and TEAL, and now it's time for those beautiful BLUE books.
And y'all, this might have been the most challenging list to narrow down yet. There's just SO many fantastic BLUE reads out there!
So scroll on down to see which books made my Top Ten BLUE Reads!
The Read

BLUE

 Books:1) A Court Of Mist And Fury (ACOTAR #2) by Sarah J. Maas 
Released:

05/03/16

★ Current Rating:

4.66

★ Read Date:

12/02/16
Opening lines: "Maybe I'd always been broken and dark inside. Maybe someone who'd been born whole and good would have put down the ash dagger and embraced death rather than what lay before me."
---
Released:

04/04/17

★ Current Rating:

4.36

★ Read Date:

12/29/17
Opening lines: "There's this photograph I can't get out of my mind. A little girl in a flowered dress is screaming in the dark."
---
3) Nyxia by Scott Reintgen 
Released:

09/12/17

★ Current Rating:

4.11

★ Read Date:

09/06/17
Opening lines: "'You all know why you're here.' There are ten of us at the table. We all nod like we even have a clue. Eight of the richest men and women in the world stand at the opposite end of the conference room."
---
4) Roomies by Christina Lauren 
Released:

12/05/17

★ Current Rating:

3.86

★ Read Date:

12/28/17
Opening lines: "According to family legend, I was born on the floor of a taxi. I'm the youngest of six, and apparently Mom went from 'I have a bit of a cramp, but let me finish making lunch' to 'Hello, Holland Lina Bakker' in the span of about forty minutes. It's always the first thing I think about when I climb into a cab."
---
Released:

09/18/18

 ★ Current Rating:

4.35

★ Read Date:

09/29/19
Opening lines: "Annabelle Agnelli is trying to hold it together in the parking lot of Dick's Drive-In. After what just happened, she's stunned. Frozen."
---
The

BLUE

TBR:6) Born A Crime by Trevor Noah 
Released:

11/15/16

★ Current Rating:

4.46 

★ On TBR Since:

12/27/19

*
Opening lines: "Sometimes in big Hollywood movies they'll have these crazy chase scenes where somebody jumps or gets thrown from a moving car. The person hits the ground and rolls for a bit. Then they come to a stop and pop up and dust themselves off, like it was no big deal. Whenever I see that I think, That's rubbish. Getting thrown out of a moving car hurts way worse than that. I was nine years old when my mother threw me out of a moving car."
*I entered a Goodreads giveaway for this title and it altered the date this was shelved. Now I just know the day I entered a giveaway rather than the day it was truly added*
---
Released:

04/26/16

★ Current Rating:

4.12

★ On TBR Since:

06/21/17
Opening lines: "The girl was eleven and three-quarters. Three very important quarters. They'd been of consequence when her father had left her in charge this morning, with an important task to accomplish."
---
Released:

01/01/18

★ Current Rating:

3.93

★ On TBR Since:

02/06/18
Opening lines: "She couldn't see him. She didn't even know he was there. Lincoln pressed himself against the dark red walls of the cave. Maybe it was the artificial light that made her look so unwell. They'd been rushed out of their old home and moved into this one so quickly that he couldn't even remember when he'd last seen his sister in natural daylight."
---
Released:

07/05/16

★ Current Rating:

4.15

★ On TBR Since:

11/05/18
Opening lines: "I'm not sure how long I've been back in school. I don't really do days anymore. Time is measured in pages. I've read 3,718 pages since Dad dropped me off on the first day. It's been 108,023 pages since Charlotte died."
---
Released:

11/07/17

★ Current Rating:

4.26

★ On TBR Since:

12/18/17
Opening lines: "Emergency first responders scramble up and down the hill around me like ants, trying to see what can be salvaged. We're on different frequencies. Theirs is manic and frenzied, searching for life, while I watch without seeing."
There you have it: My Top Ten

BLUE

reads! Did y'all enjoy the books that made the cut? Did your favorite

BLUE

title land amongst the chosen ones? Have you read any of these bad boys? Let me know below! 
AND, AS ALWAYS: HAPPY READING!
WANT TO FOLLOW ME?