Happy Friday, book nerds!
Holy cats, am I actually posting a weekly meme??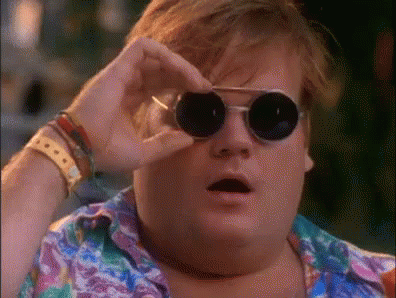 Remember when I used to do this diligently every week?
As I said in yesterday's post, I'm hoping to make a strong return to blogging, so here's hoping I stay strong and keep this momentum going.
It's been a hot minute, but let's dive into one of my favorite weekly memes:

What's it about? First Lines Fridays is a weekly feature for book lovers hosted by Wandering Words where we dare to ask: What if instead of judging a book by its cover, its author, or its prestige, we judged it by its opening lines? 
HOW IT WORKS? 
PICK A BOOK OFF YOUR SHELF (IT COULD BE A CURRENT READ OR ON YOUR TBR) AND OPEN TO THE FIRST PAGE.

COPY THE FIRST FEW LINES, BUT DON'T PROVIDE ANY OTHER DETAILS ABOUT THE BOOK JUST YET — LET'S SEE IF IT HOOKS THE READER IN!

FINALLY…REVEAL THE BOOK!READ ON TO DISCOVER THIS FRIDAY'S SOURCE:
Inside the walls of Indiana's elite Westmont Preparatory High School, expectations run high and rules are strictly enforced. But in the woods beyond the manicured campus and playing fields sits an abandoned boarding house that is infamous among Westmont's students as a late-night hangout. Here, only one rule applies: don't let your candle go out — unless you want the Man in the Mirror to find you. . . .
One year ago, two students were killed there in a grisly slaughter. The case has since become the focus of a hit podcast, The Suicide House. Though a teacher was convicted of the murders, mysteries and questions remain. The most urgent among them is why so many students who survived that horrific night have returned to the boarding house — to kill themselves.
Rory, an expert in reconstructing cold cases, is working on The Suicide House podcast with Lane, recreating the night of the killings in order to find answers that have eluded the school, the town, and the police. But the more they learn about the troubled students, the chillingly stoic culprit, and a dangerous game gone tragically wrong, the more convinced they become that something sinister is still happening. Inside Westmont Prep, the game hasn't ended. It thrives on secrecy and silence. And for its players, there may be no way to win–or to survive. . . .
My Thoughts:
Wow! Talk about an opening line and equally intriguing synopsis, right?? I found this novel via an upcoming release book-themed email and instantly marked it as "To Read" on my Goodreads profile. Little did I know, Kensington Books would surprise me with a physical arc and goodie package mere weeks later! And although I haven't completed this thriller yet, I can tell you I was sucked in from the very first line. Clearly. 😂 I'm making it my goal to finish this mystery by the end of the weekend, so stay tuned for a full review. 
That's all for today, book nerds! I hope you all have a wonderful weekend full of 5-star reads! Before you click away, let me know below if you've read this spooky story or if you're adding it to your TBRs! I'm off to read more as long as I don't get too scared. 😂 Wish me luck!
AND, AS ALWAYS: HAPPY READING!
WANT TO FOLLOW ME?