Holy cats, y'all! We're officially a third of the way through the year! Can you believe it? How's 2018 treating you? Have you been hitting your reading/blogging/Insta goals??
One of the places I've been slacking recently is in the quantity of my posts. So for the month of May — my birth month — I've decided to make it my goal to post AT LEAST 3 times a week! I know that might seem small for some of y'all, but I need to set smart goals if I'm going to hit them! So if you're reading this you've just become my accountability partner!!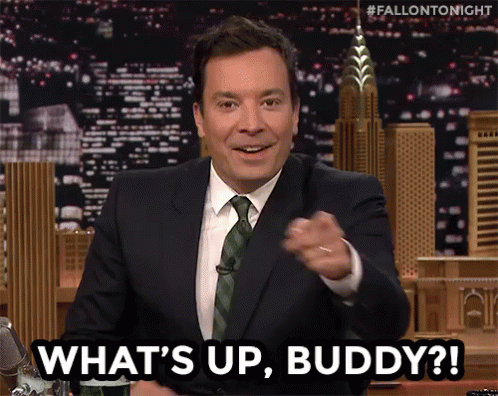 That's right! Only YOU can prevent forest fires can help keep me on track. I look forward to seeing your coaching styles!
---
Ending the month right, I'm devoting today's post to a super light and fun tag brought to you by the lovely Jenny at BookDivaBlogger! Jenny is a great source of contemporary and romance recs so if that's your lane, check out her page!
Jenny tagged me in the Book Blogger Test Tag!The Rules:
1) Thank the person who nominated you and add a link to their blog.
2) Answer the questions asked on this post — don't stress it's quick!!
3) Nominate and notify some peeps. 5 preferred.
---
1) What are your TOP 3 book pet peeves?
Full disclosure: I'm going to avoid things I have no control over (people spoiling book endings, ARC rejections, people trashing borrowed books, etc) and focus on things that are more internal. These are in no particular order:
Movie tie-in covers. I'm not a fan. I don't care if it was on sale, cheaper than the original cover, or features "new and exciting info inside" it's just not my thing. Piggybacking off that, I also HATE when they change cover themes partway through a series. Y'all know what you're doing. Stop it.
Poorly edited books that specifically utilize repetitive language. It seriously kills my reading buzz when the same fact/detail is presented 75 times or the same verbiage is used over and over again. Thesaurus = friend not foe.
 When I unknowingly read book 1 of a series thinking it was a standalone. I know this seems silly, but it happens more often than you think! Namely because I'm trying so hard to avoid spoilers.
2) Name a perfect reading spot.
As a faithful bookworm, I'll pretty much make ANY spot a reading spot. However, my ideal location would be someplace quiet and comfy. I'm all about the blankets, bookish candles, and room to lounge. Ideal: a book nook with a view. 
3) Give 3 reading confessions. 
While I don't like spoilers, I have to know how many pages are in my current read. I'm not sure what knowing that does for me or my reading process, but it's info I require.
Ever since I decided to start reviewing books via this blog/Goodreads/etc I changed the way I read. I used to just read at whatever pace I chose and move on. Now I take copious levels of notes per book so I have a stockpile of info/quotes/character descriptions to help during my write up. I'm a big fan of Easter egg reviews (where there's subtle –non spoilery– details that would make more sense if you'd read the book) so that level of note taking is necessary. The con? Sometimes it makes reading feel more like work than a reprieve. The pro? I remember way more about my reads than I used to — and if I forget years down the road, I'll have my notes!
I don't get the appeal of Rhys from the ACO-series.
….bahahah could you imagine if that were actually true? *Hears Destiny screaming from afar* 😉 I'm just teasing. I totally get it. Real confession? I like listening to audiobooks while following along with a physical copy. Is that weird? Just me?
4) When was the last time you cried during a book?
So true story I'm an emotional person. I get teary eyed at the video packages that introduce "down-on-their-luck" singers on The Voice/Idol. So trust me when I say it doesn't take much to get me weepy while reading. However, I've clearly become harder to crack because I've only come close once this year and that was via Jared Reck's A Short History of The Girl Next Door.
5) Number of books on your bedside table?
I want to say 3. I'm pretty sure the current number is 3.
6) Favorite reading snack?
None. No food allowed near the books. Drinks only. Which honestly is probably equally dangerous, but whatever hydration.
7) What are 3 books you'd recommend to anyone?
Honestly, I would NEVER recommend a book without first asking the genre someone likes to read. That's not to say universal reads don't exist (because they do) it's just that I'm all about personalized recs. I think they produce stronger convos and lead to future reading, which I'm all about. But…that's probably not an acceptable answer so I'll go with the following: 
Shh, I cheated.
8) Provide a picture of your bookshelf.
My library is currently under construction so I hope you'll accept this 2-year-old photo instead!
9) How much do books mean to you in 3 words?
A Whole Lot. Ha! I don't know HOW do you answer this?? I look forward to seeing how some of y'all tackle this limiting question.
---
And the nominees are:
1) Destiny — because I called you out in my confessions😛
2) Mel – because maybe you'll want a tag break from all that reading in April 😉
3) Aurora – because you're so great at commenting 😁
4) K-Jo – because you're my OG tagging partner 🙌
5) Flavia – because your fresh on my mind from our audiobook exchange 👍
---
So there's my answers! I hope I passed the test!! If you haven't done this — and want to play along — consider yourself tagged! Make sure to tag me so I can see all of your lovely answers!
And, as always: Happy Reading!
WANT TO FOLLOW ME?