Top Ten Tuesday #24
Happy Tuesday, book nerds! 
As some of y'all know I've been MIA the past two weeks because I was in 🇮🇹 ITALY!🇮🇹I'll be featuring photos throughout my next few blog posts and especially on Insta, but if you'd like a recap post of all the touristy things I did while abroad please comment below so I can gauge the appeal! Quick highlights: Seeing the Colosseum for the first time, visiting iconic locations with my hubby, spending tons of laugh-filled quality time with my family, and my baby brother proposing to his day one!  
It was definitely a memorable 2 weeks and once this jet lag wears off I fully intend to hit the blogging schedule hard to make up for my Roman holiday.
---
Taking a step in the right direction, it's time for my favorite weekly meme: TOP TEN TUESDAY hosted by Jana at ThatArtsyReaderGirl.
---
This week's topic is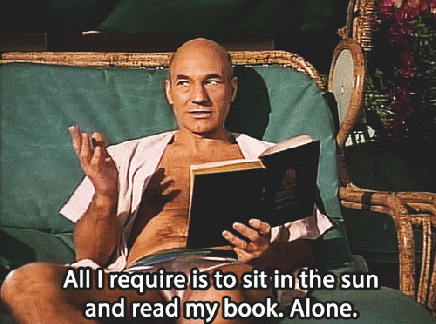 "Beach Reads/Summer TBR." A few Tuesdays ago I didn't like the topic I did this topic with genres/specific books I like to have poolside a.k.a. my "beach reads." So this week I figured I'd focus on my Summer TBR limiting the titles to books that are released during the season and that I plan to read while catching some rays. With high hopes this turns out better than my Spring TBR list did, let's check out the: TOP TEN BOOKS ON MY SUMMER 2018 TBR!!!
---
1) The Kiss Quotient by Helen Hoang – Released 06/05/18
First up is a title I featured on a previous TTT topic that is actually already out in the wild ready to be read and purchased. I've got a stack of book mail waiting for me at home so hopefully this enchanting contemporary is hidden amongst the pile.
If you check out my Insta feed (link above) you'll see that I trekked my copy of AEITA all the way to Rome to take photos outside of the Colosseum and to promote the release of this newest installment. I haven't started it yet because honestly tears and jet lag don't mix well, but trust you'll be hearing more about this very soon.
3) The Mermaid by Christina Henry – Released TODAY 06/19/18
My only experience with Henry was via Lost Boy (the Peter Pan retelling from Hook's perspective), which had rather polarizing reviews. Namely due to the graphic violence featured throughout the story. I personally fell on the positive camp for that novel, but what's got me more excited than a new Henry release is that I've read several reviews from blogger's that didn't love LB that absolutely adore this title! So now I'm super ready to dive in!
4) Nyxia Unleashed by Scott Reintgen – Releases 07/17/18
This series holds a special place in my heart. Beyond the fact that this was the very first ARC title I was ever approved for it also turned out to be one of my favorite reads of 2017. And from what I've heard the sophomore novel is BETTER than its' predecessor. BETTER. So basically I cannot deal. Fathom?
5) Mirage by Somaiya Daud – Releases 08/28/18
Has anyone made the joke about this book being a hallucination yet? For real am I just imaging this? Because beyond the title being perfect for that wordplay, there's just too many details that make this book seem like it'd be an illusion. It's a Moroccan-based YA ownvoices debut that seems to be delivering in the highly competitive SFF market. In other words, I can't wait to get my hands on this title to prove it's the real deal.
6) The Proposal by Jasmine Guillory – Releases 09/04/18
Full disclosure: I didn't read The Wedding Date so I have no take on the author's writing style. However, the pitch for The Proposal sounded too good to slide by. After rejecting an unexpected proposal in front of a crowd of 45,000 people Nikole is bailed out by the charming Dr. Carlos, which leads to (as it often does in these types of stories) steamy and silly shenanigans. Sounds like the quintessential summer read, no?
7) Not Even Bones by Rebecca Schaeffer – Releases 09/04/18
This YA fantasy is being marketed as a crossover between Dexter and This Savage Song. DEXTER and THIS SAVAGE SONG. Honestly that should be all you need to read before clicking over to NetGalley/Edelweiss to request this dark paranormal read. On the small chance that it's not, click the link and read the synopsis…go ahead, I'll give you time…
…told ya!
Y'all know I'm trash for this writing duo and I'm secretly hoping my ARC-approval luck continues to come through on this title so I don't have to wait so long to read it! Plus the cover art seems way more apropos for early summer reading so let's keep our fingers crossed shall we??
9) Wildcard by Marie Lu – Releases 09/18/18
"WHY did nobody warn me?" This is the first line from my Warcoss review that I posted back in January. I've been waiting MONTHS for answers and can't wait to log back in with Emika this September.
10) Pride by Ibi Zoboi – Releases 09/18/18
If you're one of the thousands that read and loved American Street you'll be thrilled to know that Ibi's at it again, but this time she's delivering a Brooklyn-based Austen retelling. Between the concept and the cover art I'm officially bewitched.
---
Between my beach reads and my Summer TBR hopefully you feel fully equipped to get your seasonal read on! Did we share any titles on either list? Which of these would be THE title to add to your poolside tote? Let me know below! And thanks for sticking with me during my international absence!
And, as always: Happy Reading!
WANT TO FOLLOW ME?